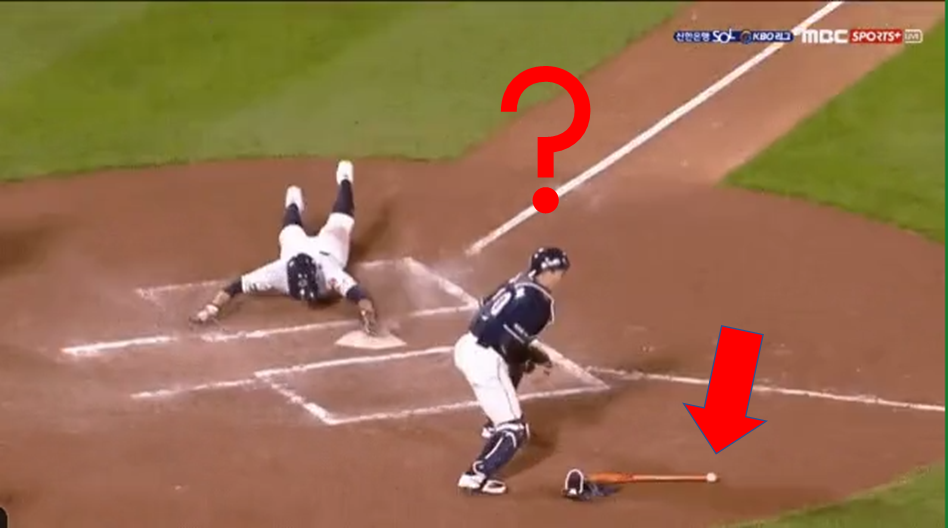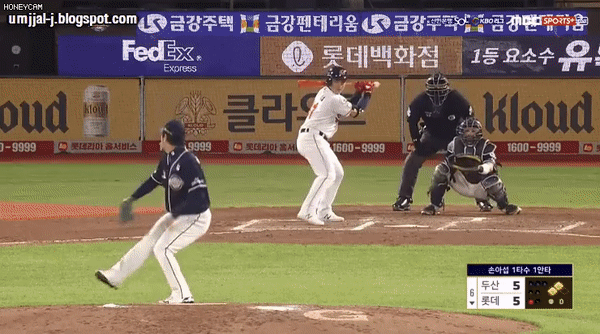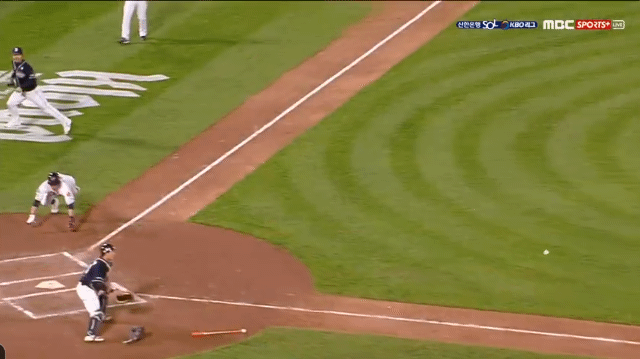 역전시키는 손아섭! 정훈의 안타와 전준우의 2루타로 주자는 2,3루. 손아섭이 이현승을 상대로 2타점 역전 적시타 때려 6회말 점수는 7-5로 역전
Reversal Son Ah-seop! Jung-hoon's hit and Jeon Jun-woo's double to put runners on second and third. Son Ah-seop hit a timely hit from two RBIs against Lee Hyun-seung. The score is reversed by 7-5 at the end of the 6th inning.
Lotte beat the Doosan Bears 10-9 in the 2020 Shinhan Bank SOL KBO League home game at Sajik Stadium in Busan on Wednesday.

At the end of the 9th inning, leading hitter Min Byung-hun hit Doosan closer Lee Hyung-bum's first pitch, crossing the right fence and ending the slugfest.