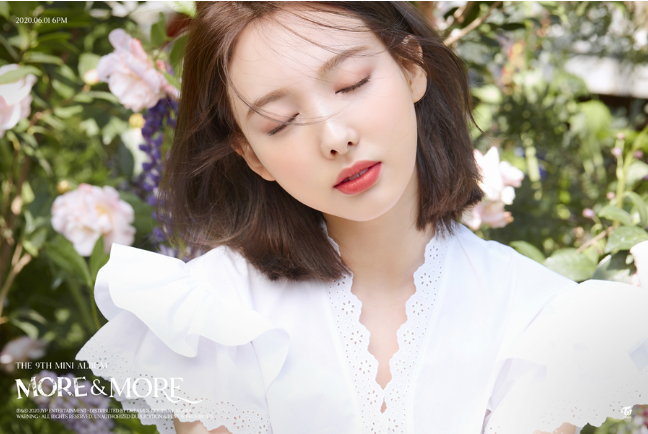 TWICE member Nayeon will unveil a new visual, starting with her new song "MORE & MORE."

TWICE will release its new album "MORE & MORE" and the title track of the same name on June 1 and make a splendid comeback.

JYP Entertainment made fans happy by opening Nayeon's concept film at midnight on July 14 through its official SNS channel, followed by posting personal teaser images at noon.

Nayeon caught the eye by transforming herself into a short-haired goddess full of spring sunshine. In the concept film, she showed off her bright beauty surrounded by green trees and colorful flowers, and in the teaser photo, she emphasized her innocent charm by wearing a pure white costume and appearing to feel a spring breeze.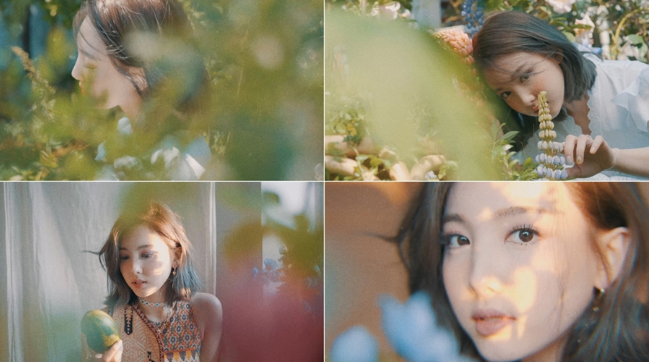 Following Nayeon, TWICE sequentially releases concept films and teaser photos of the members, giving them infinite charm that they fall in love with the more they see them. It is expected to convey the atmosphere of the new song more vividly and enhance visual satisfaction through concept film, a first-time teaser content.

Meanwhile, TWICE will release its ninth mini-album "MORE & MORE" on June 1, nine months after its eighth mini-album "Feel Special" in September last year.