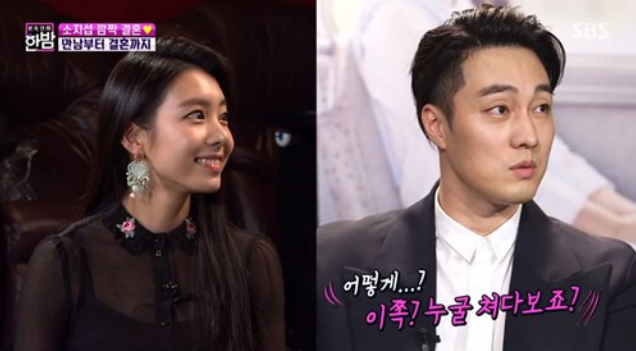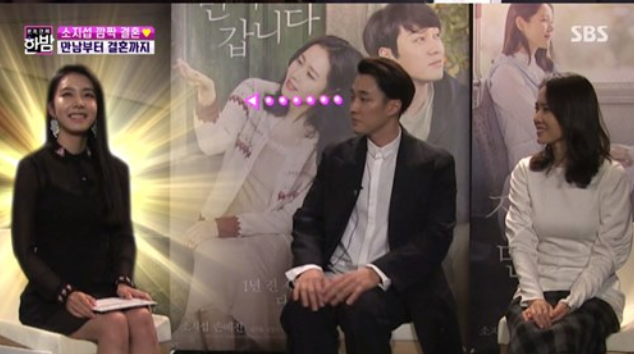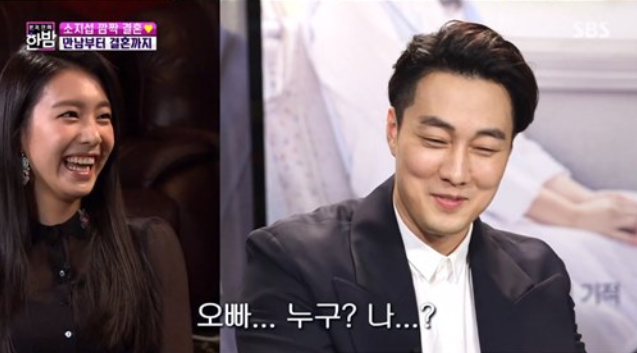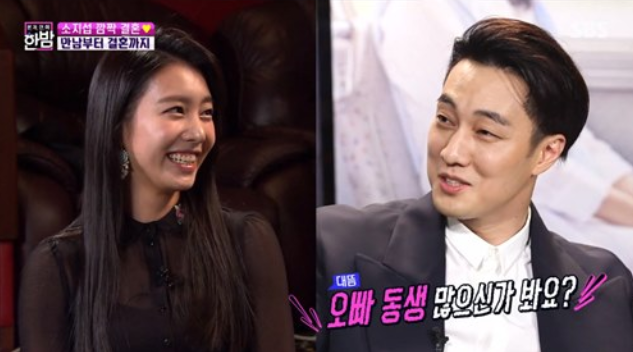 So Ji-sub, The moment starring and starting love Cho eunjeong at first sight
' So was love at first sight in Cho eunjeong'
April 10. the program aired SBS Jo eunjeong who had worked as a reporter at the time is '본격 한밤연예(Hanbam)' and So jisub again showing a scene in an interview. She had worked as a reporter in '본격 한밤연예(Hanbam)' more than two years from 2016 to 2018.
In the interview at the time, So Ji-sup hits a slate instead of Cho Eun-jung and asks, 'Who are you looking at?' He said that he had a hard time dealing with gaze. I saw it for the first time by introducing the movie 'I'm going to see you now', and when Eun-jung Jo asked, 'Are you good at expressing sweetness to your lover?' He also revealed a love style saying 'I'm trying to take care of from behind rather than from the front.'

Cho Eun-jung and So Ji-sub announced the news of their marriage on the 7th. Through the agency's SNS, 'It was a new start with my life's companion. 'I'm trying to greet the legally married couple, and now I'm going to greet the more responsible actor So Ji-sub as the head of a family.'
So Ji-sub chose to donate 50 million won to the international relief Good Neighbor instead of the ceremony due to the new coronavirus infection. He said he would also get married without omitting the honeymoon.