People around the world once again raised their thumbs at the "smart bus stop" that appeared in South Korea.

This bus stop is in Seongdong-gu, Seoul, and features a state-of-the-art system.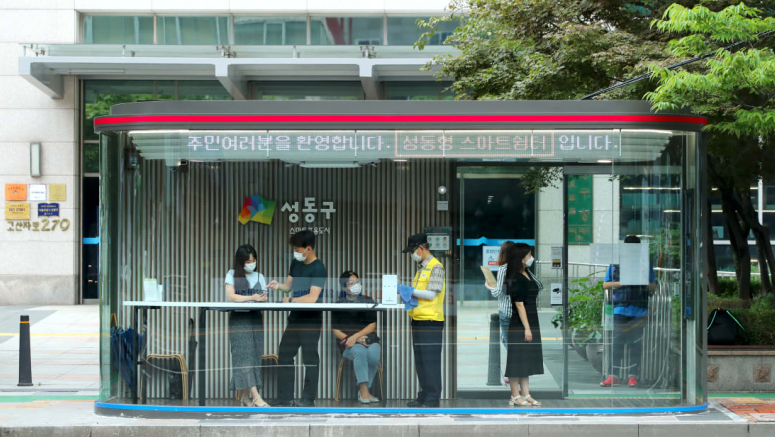 According to the district office, the stop is a shelter for four seasons, and three sides are made of transparent tempered glass.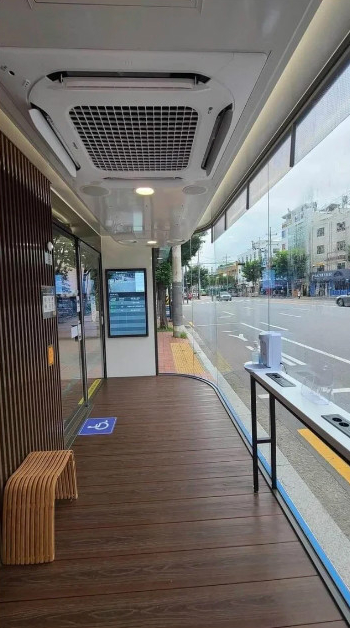 The heating and cooling facilities are basically equipped with ultraviolet sterilizers to prevent fine dust and greenhouse gases in spring and fall, and heat waves and heat waves in summer and winter.

Moreover, hand sanitizers, free Wifi and mobile phone charging systems are installed, allowing users to use laptops and mobile phones free.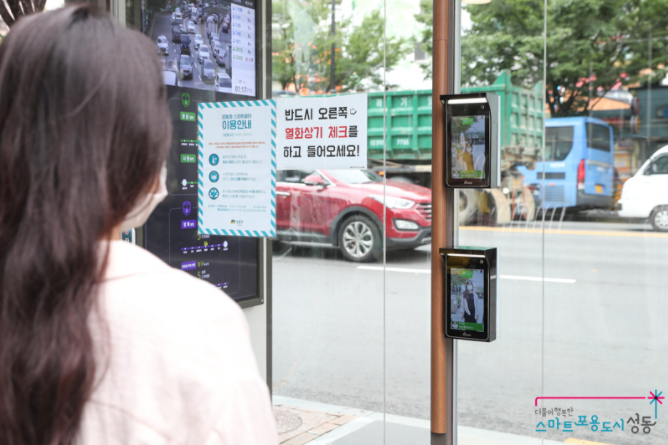 Above all, a thermal imaging camera is installed at the entrance, and if the temperature of the person who tries to enter is higher than 37.5 degrees, the door will not open.


This is because it is considered a potential symptom of the COVID-19.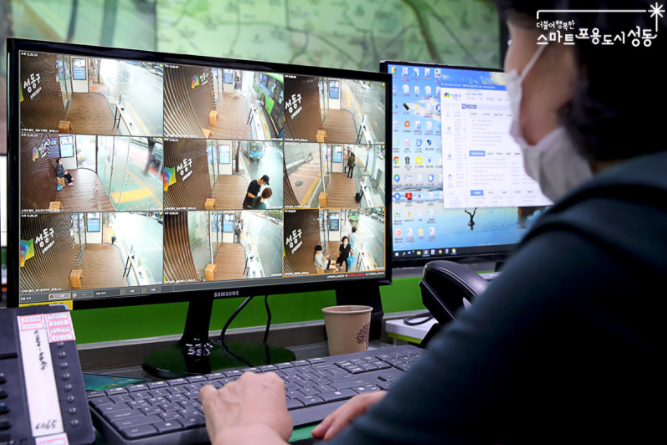 The digital "Signage" screen in the shelter provides bus and subway information as well as living information to residents waiting for buses, and intelligent CCTVs operated by artificial intelligence are installed inside to share the situation with Seongdong Police Station and Fire Station.

Seongdong-gu has installed a total of 10 smart shelters in places with a large number of bus passengers, including bus stops in front of Seongdong-gu Office.



It is heard that all systems in the shelter can be controlled and controlled remotely through IoT control and control system at 'Sungdong-gu Smart City Integrated Control Center', and most of these technologies were implemented by LG Electronics.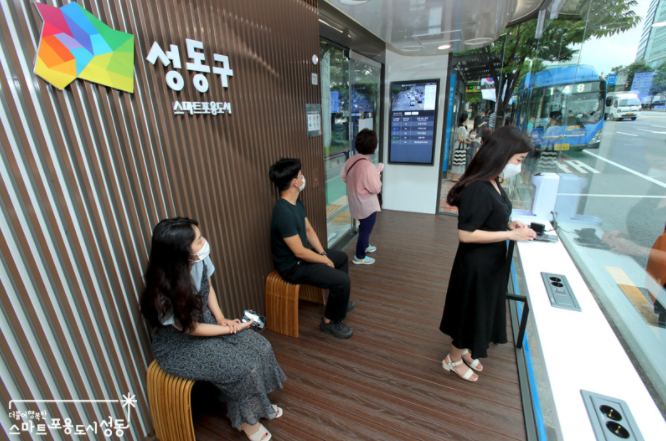 Some media said, "South Korea, a strong defense country, has created a smart bus stop concept that prevents the COVID-19, which we all hate. The price of smart bus stops is 84,000 dollars (KRW 100 million), which is expected to take some time to popularize."